Menstruation, usually referred to as the period, is a normal biological event in females of reproductive age. The uterus sheds its lining, which is made up of blood and tissues, throughout a period. Every month, the uterine lining sheds, and it typically lasts 2 to 7 days.
The hypothalamus, pituitary, and ovaries all create hormones that control the menstrual cycle. The cycle can extend from 21 to 35 days, but it usually lasts 28 days. The menstrual cycle begins on the first day of the menstruation.
Symptoms of the menstrual cycle, such as cramps, bloating, headaches, mood changes, and exhaustion, can be both physical and psychological. Through alterations in lifestyle, such as frequent exercise and stress reduction, as well as over-the-counter medications like painkillers, these symptoms can be controlled.
Women should keep track of their menstrual cycles and become knowledgeable about the typical patterns and signs of their periods. An abnormality should be reported to a healthcare professional, such as severe bleeding, unreliable cycles, or missed periods. These symptoms may occasionally point to a more serious underlying medical condition that requires care.
Here are 13 top tips for period self-care:
Take A Hot Shower
Eliminate Caffeine & Alcohol
Drink Lots Of Water Instead
Wear Comfy Underwear
Use A Hot Patch
Pray Or Meditate
Prioritize Sleep & Rest
Eat Period-safe Food
Use Lavender Aromatherapy
Change Your Pads Frequently
Practice Yin Yoga
Take A Painkiller In Necessary
Wear Warm & Comfy Clothes
1. Take A Hot Shower
Taking a hot shower can help ease period pain and menstrual cramps. The heat from the shower improves blood flow and soothes muscles, which eases lower abdominal stress and discomfort. Additionally, the calming effects of the warm water on the body help reduce tension and enhance general wellbeing.
2. Eliminate Caffeine & Alcohol
It's advised to minimise your intake of caffeine during your period because it can irritate your stomach and cause you to feel achy, crampy, and bloated. In addition to avoiding caffeine, it's a good idea to steer clear of sweet and fizzy beverages, both of which can worsen bloating. Herbal tea is a tasty beverage alternative without caffeine.
To lessen bloating and feel better during your period, get a cup of hot tea (such as raspberry leaf, ginger, green tea, peppermint, or chamomile).
3. Drink Lots Of Water Instead
The more water you consume, the better. It may seem strange to need more water while you're feeling the most bloated, puffy, and full. Although there is no set suggestion for how much water each individual should consume, it is generally recommend to consume eight to ten 8-ounce glasses of water every day.
Carry a water bottle with you if you're always on the go, and try to fill it up numerous times during the day.
4. Wear Comfy Underwear
During periods, wearing soft, well-fitting underwear can reduce discomfort and enhance general wellbeing. Women may suffer belly bloating, cramping, and swelling during their period, which can make wearing constrictive clothing uncomfortable.
Soft, breathable undergarments that are comfortable to wear can assist to lessen friction and irritation in the pelvic area, avoiding discomfort and skin rashes. When bloating is a common sign of a period, wearing underwear with a larger waistband can also add support and prevent chafing.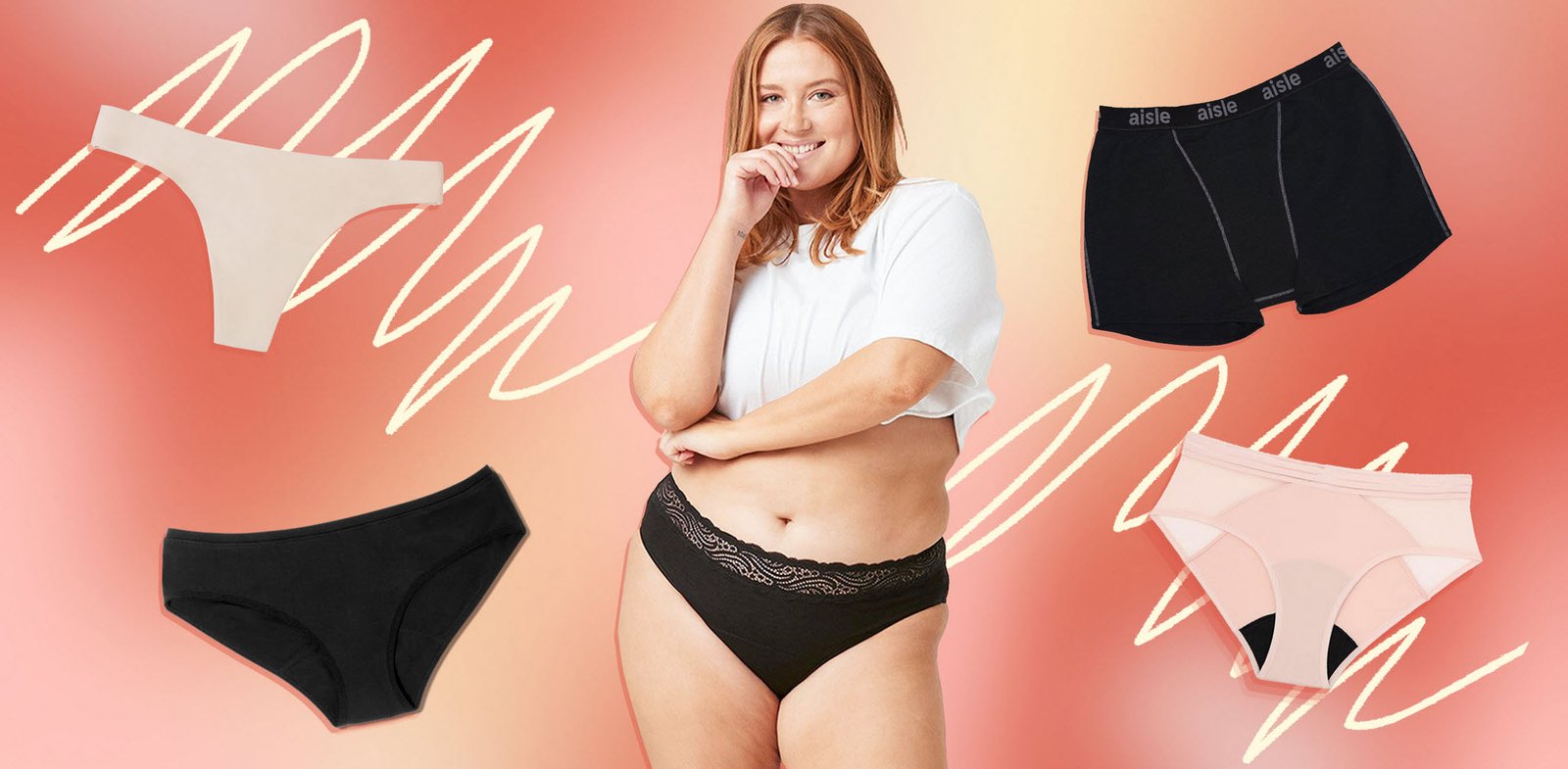 5. Use A Hot Patch
Menstrual cramps can be eased by putting a heating pad or hot water bottle on the lower abdomen. The relaxing effect of the heat is due to the increased blood flow and decreased muscle tension.
6. Pray Or Meditate
During periods, prayer and meditation can be helpful tools for symptom management and general wellbeing. These techniques can aid in lowering anxiety and tension, both of which can worsen menstruation discomfort.
You can find inner peace by practising mindfulness and meditation, which can help you concentrate on the here and now and let go of unhelpful thoughts and feelings. Additionally, prayer and spiritual practises can provide a sense of consolation, support, and connection, assisting in lowering menstrual-related emotions of loneliness and isolation.
7. Prioritize Sleep & Rest
A crucial component of self-care is getting enough sleep and rest, which can help with symptoms and enhance general wellbeing. Women may feel both physical and psychological symptoms during menstruation, including cramping, bloating, and mood swings, which can interfere with their sleep and everyday activities.
The body can recover and heal itself while getting enough sleep, enabling it to work at its best. In addition to lowering fatigue and elevating mood, getting enough sleep during periods can lessen the interference of menstruation symptoms with everyday activities.
8. Eat Period-safe Food
Try choosing healthy snacks like fruits and vegetables or other low sodium items that won't cause you to bloat if you're wondering what to eat when you're on your period. Your stomach will thank you for not eating processed foods and consuming excessive amounts of salt. Processed foods can have a lot of salt in them and cause further bloating, no thanks!
Proteins like fish and chicken as well as wholesome fats like almonds and avocados are additional sure bets for a nutritious diet. Consider dark chocolate if you want (need) a little something sweet. It's a fantastic source of magnesium, which can assist regulate serotonin and improve your mood.
9. Use Lavender Aromatherapy
An all-natural treatment option for controlling period problems is lavender aromatherapy. The calming and relaxing qualities of lavender are widely known for lowering stress levels and enhancing general wellbeing.
Using lavender-scented goods, such as candles or bath products, or inhaling the aroma of lavender essential oil might help ease menstrual symptoms including anxiety, irritability, and mood swings. The limbic system in the brain, which is in charge of controlling emotions, is thought to be activated by the aroma of lavender, promoting feelings of peace and relaxation.
By encouraging relaxation and easing tension, lavender aromatherapy can also help relieve physical symptoms related to periods, such as headaches and cramps.
10. Change Your Pads Frequently
The appropriate menstruation pad can lessen discomfort and skin irritation, as well as leaks. Soft, breathable pads made of cotton or bamboo can be kinder to delicate skin and less likely to cause chafing and itching.
To maintain adequate cleanliness and avoid skin irritation, it's crucial to change pads frequently, especially on days when there is a lot of flow. Wearing a fresh, dry pad while having periods can help lower the risk of infection and increase general comfort and wellbeing.
11. Practice Yin Yoga
Stretching, mild exercise, or regular physical activity like yoga helps ease cramps and improve mood. Exercise reduces period discomfort by releasing endorphins, which are natural painkillers and help regulate hormone levels.
12. Take A Painkiller In Necessary
Menstrual cramps and other pain associated with the menstrual cycle can be managed with painkillers, such as over-the-counter (OTC) drugs. Menstrual cramps, often referred to as dysmenorrhea, are a typical period symptom that can be painful, inconvenient, and uncomfortable.
OTC painkillers like ibuprofen and naproxen, which block the formation of prostaglandins, the hormones responsible for period cramps, are useful in easing menstrual cramps. Within a few hours, these pills can relieve menstruation pain and can be used orally.
13. Wear Warm & Comfy Clothes
During periods, dressing warmly and comfortably can support both physical and emotional health. Menstruation can alter mood and energy levels in addition to causing a variety of physical symptoms such cramps, bloating, and exhaustion.
Comfortable clothing that keeps you warm, such snug leggings or cosy sweaters, can ease physical pain and encourage relaxation. Particularly in sensitive areas like the abdomen, clothing composed of breathable and soft fabrics, like cotton or bamboo, can help reduce chafing and itching.
You may also read: