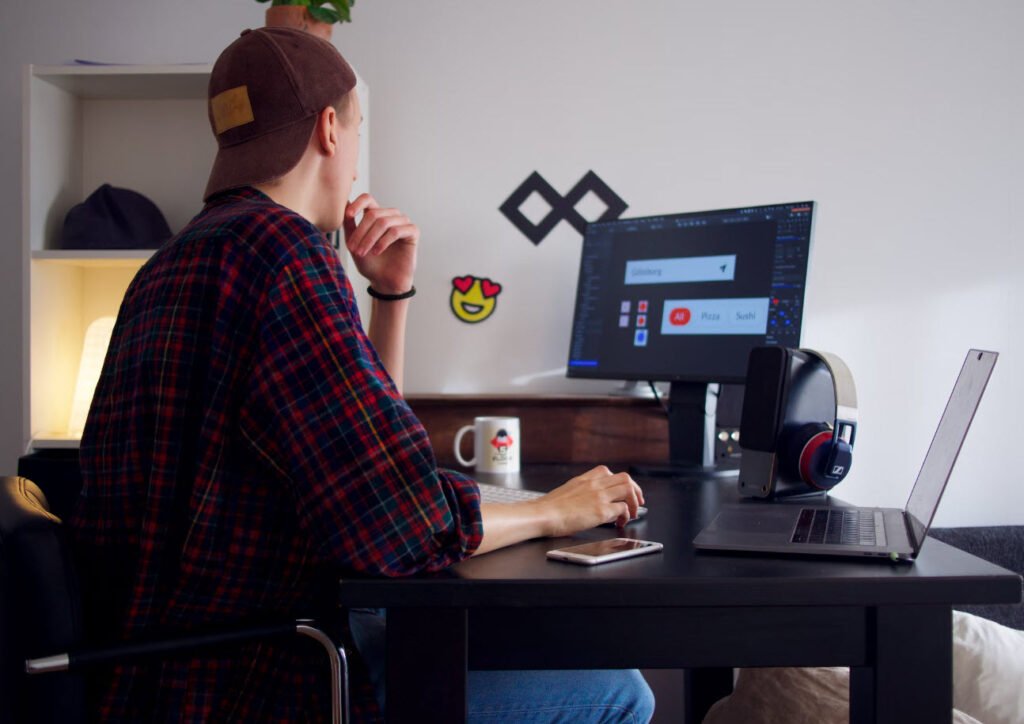 Freelance or part-time jobs offer flexibility and the opportunity to work on a project-by-project basis or have a flexible schedule. Freelancing can range from writing, design, virtual assistance, coding and more. Part-time jobs typically offer fewer hours per week compared to full-time positions, often with set schedules.
Both options can be beneficial for individuals looking to supplement their income, gain experience in a field, or have a better work-life balance. It's important to research and carefully consider the terms and compensation offered before accepting a freelance or part-time role.
Here are six popular websites for finding freelance or part-time jobs:
Freelance
Upwork
Solid Gigs
Snagajob
LinkedIn
ServiceScape
1) Freelance
Freelance.com is a global online platform that connects freelancers and clients looking for their services. It offers a wide range of freelance jobs, including programming, web design, writing, graphic design, marketing, and more. Clients can post their project requirements, and freelancers can bid on those projects.
The website provides tools and features to help both clients and freelancers manage their work efficiently. Freelancers can create a profile and showcase their skills, experience, and portfolio. Clients can browse through the profiles of freelancers and hire them based on their expertise, past work, and reviews from other clients.
2) Upwork

Upwork is a well-known website that matches companies and people with independent contractors for a variety of activities and projects. It provides a platform for independent contractors to advertise their services and attract clients, as well as for businesses and individuals to find the best contractors to meet their requirements.
A wide range of industries are covered by Upwork, including writing, design, programming, virtual support, and more. Upwork offers tools and resources to manage the work process and guarantee prompt payment, and freelancers can bid on jobs and directly negotiate rates with clients. Upwork is a well-liked option for freelance work arrangements because it provides a flexible alternative for both clients and freelancers.
3) Solid Gigs
Solid Gigs is a website that curates the best freelance jobs from around the web and delivers them straight to your inbox. The platform aims to make the job search process for freelancers easier and more efficient by handpicking the most relevant and high-quality job listings from a variety of sources. Solid Gigs covers a range of industries such as design, writing, virtual assistance, and programming, among others.
The platform's weekly newsletter features a selection of top paying and relevant freelance job listings, making it a valuable resource for freelancers looking to grow their client base and increase their income. The platform is also user-friendly and easy to navigate, making it a convenient option for those seeking freelance work.
4) Snagajob
A website called Snagajob assists users in finding hourly and part-time jobs. One of the biggest hourly job search engines, it provides a wide variety of job ads in many different areas, including retail, hospitality, customer service, and more.
Snagajob provides tools and services to make the hiring and job search processes effective for both companies and job seekers. Job searchers can use the website to apply for jobs directly and search for listings by region, job type, and timetable. Through the Snagajob platform, employers may post job openings, screen applicants, and manage their hiring process. For people looking for hourly and part-time jobs, Snagajob is an easy-to-use portal.
5) LinkedIn

A variety of job-searching options are available on the professional networking site LinkedIn for job seekers. Recruiters and hiring managers frequently utilise it to find and connect with job candidates. LinkedIn provides a lot of information about businesses, industry news, and employment trends in addition to its ability to help users find jobs.
Using LinkedIn, freelancers may market their expertise and portfolio, connect with clients and employers, and look for freelance and part-time job possibilities. The portal also provides a number of subscription features, including the capacity to view hiring managers' names, apply to job ads, and get tailored job recommendations.
6) ServiceScape
A variety of writing, editing, and design services are available through the internet market place ServiceScape, which connects companies and individuals with independent contractors. The website provides a simple user interface so that freelancers can present their expertise and portfolios and clients can select the best talent to meet their requirements.
ServiceScape is a practical choice for those looking for freelancing services in the writing and design industries because it offers tools and resources to manage the job process and guarantee prompt payment. ServiceScape is a dependable option for companies and people looking for excellent writing and design services because of its emphasis on high-quality work and client satisfaction.
You may also read: